Saudi Fast Track
Airport Meet and Assist
Executive Fast Track Assistance and Elite VIP concierge services in Jeddah, Riyadh, Medina & Dammam airports.
CHECK PRICE
BOOK NOW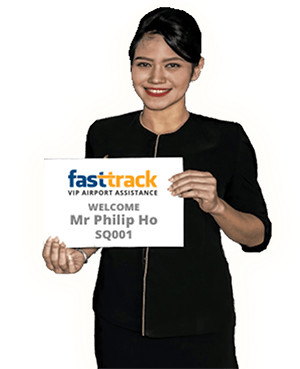 Saudi Arabia Airport Meet and Assist | Executive or Elite VIP options for any traveller, airline or cabin class
Saudi Arabia Meet and Greet will help pass through some of the busiest ME airports. Booking an executive service will make it all easy. Saudi Arabia Fast Track local greeters will bypass lines for a quick arrival & a smooth departure.
For those wanting the highest level of luxury & privacy service there is an VVIP option. The Elite VIP service includes airside greeting, use of a private facility / VIP lounge for special border, customs and baggage assistance.  Our Rez team will help you select the exact service you need.
Saudi Arabia Meet & Greet service in Riyadh RUH, Jeddah JED, Dammam DMM, and Medina MED
For the Saudi Arabila Airport services our English speaking greeters will meet you near the air bridge (or for Elite VIP on the tarmac). For Executive service they will assist you through border control, and on to the baggage and customs area after which they help find your driver. For Elite VIP everything is done inside the private VIP Facility Lounge
For executive departure, they will contact your driver, will assist you through check-in and immigration, and will take you to your airline lounge or the boarding gate. With Elite VIP everything is done inside the private area and you are driven to the airplane door.
For more than 10 years our Airport Assistance and Booking Team has assisted thousands of travellers pass smoothly through busy airports.  Fast Track services are available to any traveler, on any airline, and in any cabin class, and in all major airports around Asia, the Middle East & Africa.
In Saudi Arabia we serve the airports of  RUH, DMM, JED and MED.  We offer travelers executive fast track assistance and Elite VIP concierge in those airports' international and domestic terminals.
Saudi Arabia has three main international airports: Jeddah (IATA Code JED), Riyadh (IATA Code RUH) and Dammam (IATA Code DMM) serving the Eastern Province. The busiest airport is King Abdulaziz International Airport in Jeddah. It is particularly busy during the religious Hajj seasonand the Hajj Terminal alone covers 460,000m² and is one of the largest in the world.   Jeddah is Saudi Arabia's commercial capital and the gateway to Islam's holy cities of Mecca and Medina.
The King Khalid International Airport is 35km (22 miles) north of the capital, Riyadh. Opened in 1983, it has five passenger terminals and a royal terminal for government heads and the Saudi royal family. It has a mosque, two runways and one of the tallest control towers in the world.
The airport handles 9 million passengers a year and is an alternative landing site for NASA's Space Shuttle. Saudi Arabia's third airport is King Fahd Airport 20km (12 miles) northwest of Dammam. In 2016 it handled 9.6 million passengers and 138,000 tons of cargo.
Fast Track offers VIP Airport Services in all four largest Saudi airports.