Saudi Fast Track
Airport Meet and Assist
VIP Assistance and VVIP concierge at Saudi Arabia's Jeddah, Riyadh, Medina and Dammam airports.
CHECK PRICE
BOOK NOW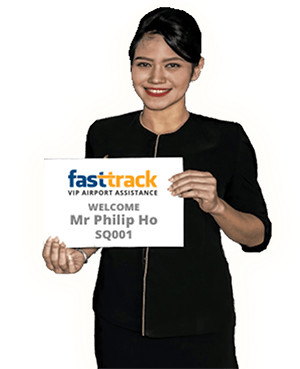 Saudi Arabia Airport Meet and Assist services for any traveler, on any airline, in any cabin class.
Saudi Arabia has some of the busiest airports in the Middle East. Booking a Fast Track Meet and Assist Service will make passing through the airport speedy and easy. Saudi Arabia Fast Track's local greeters help bypass the lines and make for a quick arrival, a smooth departure, or a successful connection.
Fast Track's service in Saudi Airports adds a first class feel, usually reserved for VVIPs and celebrities. It will include an airside greeting at the airbridge, and fast-tracking help through border controls. Our reservation team & booking system will help you book the exact service you need.
Saudi Meet & Greet service in Riyadh RUH, Jeddah JED, Dammam DMM, and Medina MED
On arrival Fast Track's English speaking greeters will meet you near the air bridge. They will assist you through any passport or visa control, and escort you to the baggage and customs area. They will help find your driver, or if you booked a connection, check in for your next flight.
On departure, they will contact your driver, will assist you through check-in and immigration, and will take you to your airline lounge or the boarding gate.
For connections, the greeter will meet you near the air bridge and will guide and escort you through the arrival, departure and transfer processes needed for your connection, right through to your airline lounge or the gate.
For more than 10 years our Airport Assistance and Booking Team has assisted thousands of travellers pass smoothly through busy airports. Before you book, Fast Track's tools and expert staff will help you understand and choose the exact service you need at the lowest possible cost.
Fast Track services are available to any traveler, on any airline, and in any cabin class, and in all major airports around Asia, the Middle East & Africa.
In Saudi Arabia we serve the airports of  RUH, DMM, JED and MED.  We offer travelers VIP assistance and VVIP concierge in each of those airports' international and domestic terminals.
Saudi Arabia has three main international airports: Jeddah (IATA Code JED), Riyadh (IATA Code RUH) and Dammam (IATA Code DMM) serving the Eastern Province. The busiest airport is King Abdulaziz International Airport in Jeddah. It is particularly busy during the religious Hajj season and has a special Hajj Terminal which can handle 80,000 Islamic pilgrims at a time.
This unique terminal has a tent-like roof and won the Aga Khan Award for Architecture when it opened in 1983. The open-air Terminal Support Area includes a souk and a mosque. The Hajj Terminal alone covers 460,000m² and is one of the largest in the world. Jeddah is Saudi Arabia's commercial capital and the gateway to Islam's holy cities of Mecca and Medina.
The airport opened in 1981 and can handle more aircraft than any other airport in the world. When the new expansion is complete it will be the largest airport in the world. The airport is a hub for Flynas, Saudia and Nesma Airlines. It is also used by the military Royal Saudi Air Force and has a royal terminal.
The King Khalid International Airport is 35km (22 miles) north of the capital, Riyadh. Opened in 1983, it has five passenger terminals and a royal terminal for government heads and the Saudi royal family. It has a mosque, two runways and one of the tallest control towers in the world.
The airport handles 9 million passengers a year and is an alternative landing site for NASA's Space Shuttle. Saudi Arabia's third airport is King Fahd Airport 20km (12 miles) northwest of Dammam.
It opened for commercial flights in 1999 and was the first Saudi Airport to offer duty-free stores. It has a separate shopping area, mosque and royal terminal.
In 2016 it handled 9.6 million passengers and 138,000 tons of cargo. Fast Track offers VIP Airport Services including Fast Track Immigration at all three airports in Saudi Arabia. Meet and Assist Services are available along with VIP private car and driver transfers to Jeddah, Riyadh and Dammam.